I've been working feverishly to prepare materials for the Music Is For Kids Workshop. To motivate good learning and to reward good behavior, I have developed our own Mr. Noteman currency.
Music play money is not a new concept for me. Years ago I created some simple music money for use in my elementary music education classes. The files for printing these older money bills and coins can be purchased on my Music Teacher's Resource CD.
Here's an example of the new whole note bill–it's worth 4 beats.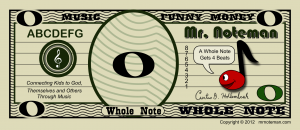 I also have half note and quarter note bills. I created some funny little half-width bills for the eighth note and sixteenth notes, but I think I'll probably end up going with coins. What do you think?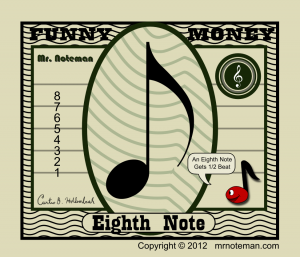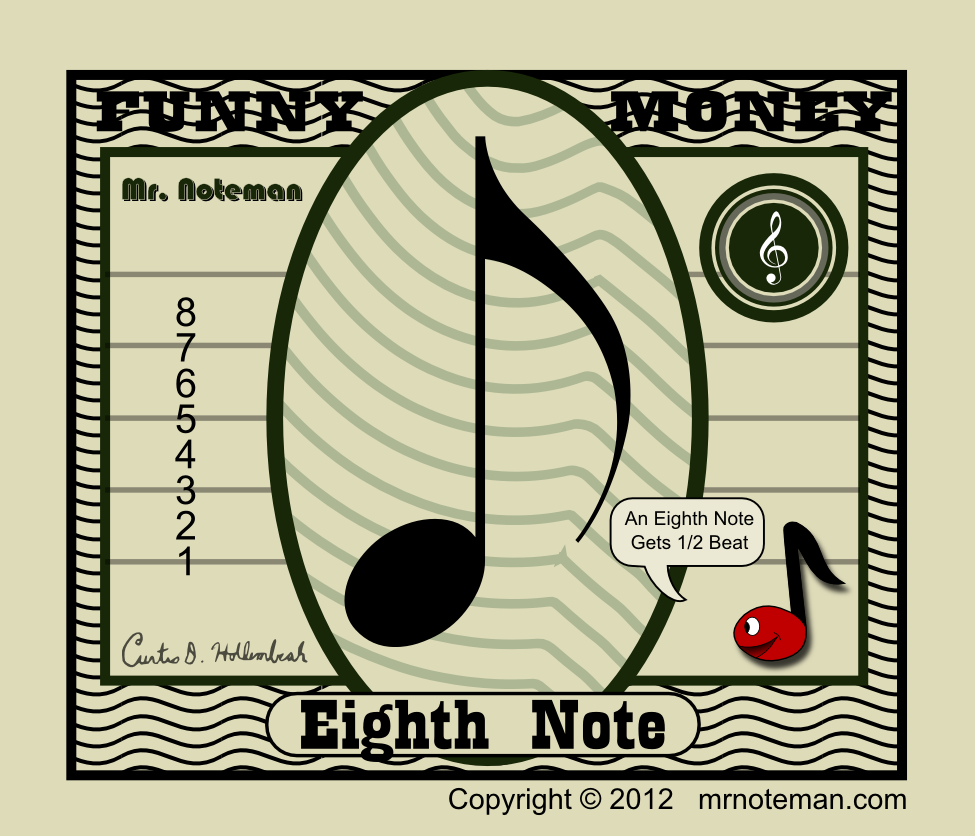 Funny music money, for sure! I think the kids will love them.