I've had a lot of fun creating these cool motivational tools!
Here's the eighth note music funny money coin: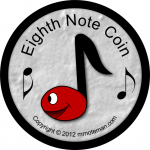 And, here's the sixteenth note coin.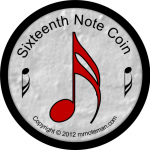 You also really need to check out the Music Funny Money card stock wallet that can be printed out, cut out and glued together to make a personal funny money holder! It is the perfect size to contain the funny money bills and coins.